Ethernet Phy Analyzer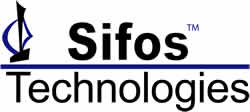 SIFOS TECHNOLOGIES is focused on developing automated test & measurement solutions and delivering products that will: Increase the capability of test. Decrease the overall cost of test. Reduce test time, equipment, and fixture requirements.
The presentation will cover PhyView Analyzer applications, transmit and interface metrology, physical impairments, and receiver testing. It will introduce the PHY Performance Test Suite for the PhyView Analyzer, the most automated, plug 'n play, high defect coverage test solution for 10/100/1000Base-T available anywhere. See how the PhyView Analyzer will help you gain confidence in the quality and interoperability of every Ethernet port you produce.